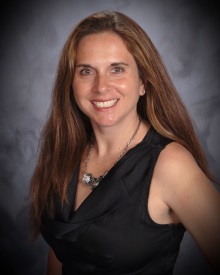 Heather's Treatment Philosophy
Heather's approach consists of providing a warm, comfortable atmosphere to help her clients feel connected and understood. Heather believes in engaging in a therapeutic relationship as a tool to assist her clients in deepening their treatment. Heather's framework is largely rooted in psychodynamic psychotherapy which focuses on discovering the symptoms of the issues at hand as well as its cause which will lead to long lasting change. Heather wants to assist her clients with changing how they think about life struggles to include better, more productive coping strategies that can also be used now and in the future.
Heather's Education and Training
Heather graduated in 1998 with a Bachelor's in Psychology from the University in Central Florida. She then continued her education at Florida State University where she earned a Master's/ Specialist Degree in Counseling and Human Systems, specialization Mental Health in 2001. She received her license as a Mental Health Counselor in 2004.
Heather has over three years of in-depth psychoanalytic/psychodynamic training. Heather has been involved in training to receive a Registered Play Therapist certificate (RPT). She hopes to expand her play therapy training to include becoming a Registered Play Therapist Supervisor (RPT-S). Heather additionally has completed a twelve month training in Child-Parent Psychotherapy (CPP).
Heather's Experience
Heather has over thirteen years of clinical experience with children, adolescents, and their families working in various settings to include child welfare, community based care, and currently private practice. She has also presented topics on play therapy at various workshops and school settings. Heather is currently affiliated with the International Play Therapy Association, The Florida Play Therapy Association and has served as the Secretary of the local Tampa chapter. Heather is currently a member of the American Counseling Association (ACA).
Heather specializes in couples therapy and marriage counseling, child and adolescent play therapy, family therapy, child-parent psychotherapy (CPP), and parent coaching. She also offers individual and group sessions.